Yes, we're a little proud that bestselling author David Hewson is a loyal user of Ulysses – and we're still very pleased that he wrote a book about it. "Writing a Novel With Ulysses" was now completely overhauled and revised for Ulysses 2.0, and we're taking this occasion to recommend it by heart.
David illuminates Ulysses' approach to writing and offers assistance in making use of its features, based on his own routine as a highly productive author. Writers who are just discovering Ulysses for their work will find it especially helpful, advanced users are likely to find inspiration in it as well. The explicitly non-technical perspective and the conversational tone make it a joy to read. What else could you expect?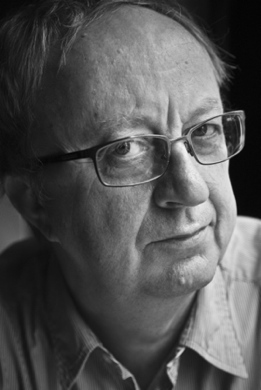 The updated edition of "Writing a Novel With Ulysses" is now available for Kindle, iBooks and Nook. For existing readers the update is free. For more information please pay a visit to David Hewson's blog.
The British author David Hewson has published more than 20 mystery novels and several guidebooks for aspiring authors. His work has been translated into more than 25 languages and his latest series, set in Amsterdam and launched with The House of Dolls, is in development for Dutch TV. Also, read our interview with David here.
---