He turned his passion into a career: The German blogger and book author Patrick Bolk successfully publishes about the vegan way of life. Read in our interview what led up to it — and have the chance to win a copy of Patrick's book "Vegan im Job" ("Vegan at Work").
Please tell us something about you and what you are working on.
My name is Patrick Bolk, I'm 43 years old, live in Berlin and Mallorca, and I do a lot of different things. Currently I am working on a new vegan cookbook and on a ghostwriting project. I also constantly write articles for blogs.
What is the share of writing in your working life?
I write all the time. In every project I work on, writing is my no. 1 task. Of course there are also some other things to do: research for books, taking and editing photos, or building a website. But in the end, writing is my main thing.
Which are your favorite topics to write about — and why?
I love writing about "green" topics — vegan lifestyle, sustainability and everything in between. These things really matter to me, because they changed my life. I learned a lot, and I love to help other people find out more about these things as well. These are topics that are not just relevant for me, but for everyone, and in the end especially for our planet. I am trying to help make this world a better place, and writing is my way of contributing to the change. So it's not just passion for writing, but also for these important topics.
You studied educational science and worked as a research associate. What made you decide to become an author and blogger?
Even though I always dreamed a little bit about being an author, I never took this too serious, really. Until 2007, when I moved to Berlin and discovered all these organic restaurants (I wasn't a vegan yet) and thought: How could I make my discoveries available for other people? At that time blogging was just becoming popular, so I made up my own blog, Berlin is(s)t Bio. I was really surprised that more and more people started reading it. So, when I became a vegan myself in 2011, I started another blog on vegan lifestyle, Deutschland is(s)t vegan. And then I came up with the idea to write a book, so I wrote one. It got published, and this enabled me to write more books.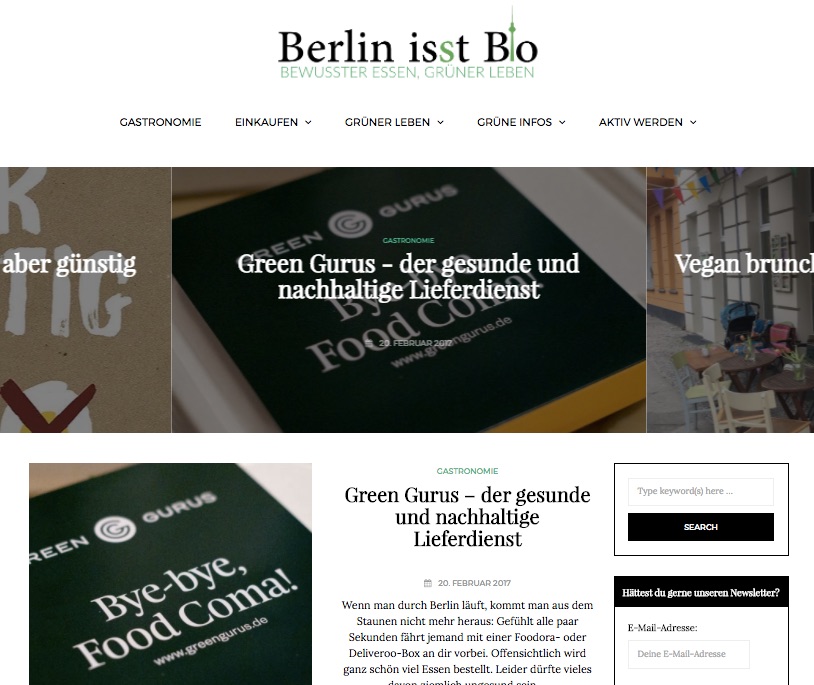 What do you like about your current profession? What are its downsides?
I love being free to work when and where I want to. And I love being creative. And I love to see the results, like holding a new book in my hands for the first time. But most of all, it makes me really happy and proud when people tell me that they changed their lifestyle because of my books. Because that's what really matters to me: helping other people.
The downsides are few. I think the biggest is that I always feel like I have to work. My to-do list is never becoming smaller, and I always work on several things at the same time. I never just go home on Friday afternoon and relax until Monday morning — sometimes I wish I could. Also, I am very dependent on being online kind of all the time. People write to me all the time, and I always feel pressured to answer. But all in all I wouldn't want to change back to a 9 to 5 job, really.
You have published six books about vegan lifestyle. Who should read them?
Everyone who is interested in finding out how healthy and sustainable a vegan lifestyle is. For me this was a life changer. The impact of your lifestyle on yourself, animals and your environment is huge. I feel really good now, physically and mentally. It's a wonderful, tasty and joyful lifestyle. By the way: You don't have to change everything instantly, but it's really worth reading about the consequences of your consume habits, because it matters. And then you might want to change things, step by step. I'm sure you will not regret a single one.
How difficult was it to find a publisher for your books? Could you give some insight in how the collaboration worked?
It's definitely hard to find a publisher. I was lucky to run a famous blog with a lot of daily visitors, so that was an advantage for the publisher as well. At that time I was talking to publishers anyway, because I used to review books on my blog. This certainly helped to present them my idea. And once you're in, meaning have published a book, it is of course easier to publish more. But: If you don't find a publisher, it doesn't mean your book or your ideas have to be bad. Try to consider other possibilities like self-publishing. I know people who are very successful with that. Ask yourself: What is more important to me? To see my name printed on a real physical book, or to find a lot of readers? For many people self-publishing can be the better option. If you want to find a publisher, write a good excerpt of the book, and try to show why people will buy it. What is the USP? How big is the target group? Try to see it from the publisher's point of view as well.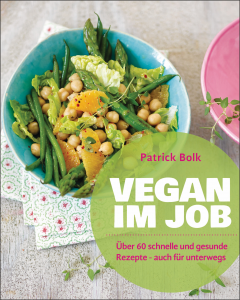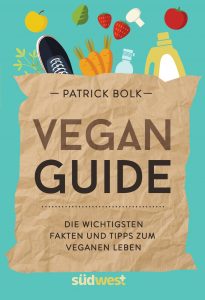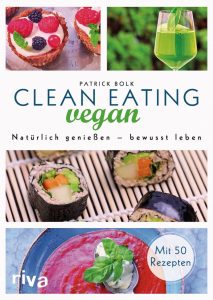 Which apps and tools do you use for your daily work?
I'm an app and tools addict. For writing I mostly rely on Ulysses. I use Trello, Google Docs, and Google Drive to collaborate with other people. For my personal to-do's and collecting ideas I use the app 2DO, and Google Keep. And I love Evernote for keeping all the stuff together and well organized. On my iPhone I use Scanbot to scan everything I need to digitalize. A lot of time also goes into using software like Indesign and Photoshop. And I love Canva for fast creating and editing photos and other stuff for the web. For me the possibility of syncing to other devices is a very important aspect with all apps. Of course I read and write a lot of e-mails, and I use Gmail for that. For saving photos I like Google Photos, and I also own a premium Dropbox account. That's quite a lot, isn't it? ;-)
What else is important to keep you productive? As an example, do you work in a certain environment or follow a timely routine?
I don't have strict daily routines, but I like changing my working place. Even though I can work from home, I love working in cafés, because I get less distracted. When at home, I constantly find things to keep me from working, whereas in cafés I am very concentrated — and I love the busy atmosphere there. In Berlin for example there are some awesome places to work at. I like the app Work Hard Anywhere to discover new places.
How did you find out about Ulysses, and why did you choose it as a writing tool?
I am constantly looking for better software, and when I searched for writing tools, I discovered Ulysses. I worked with Scrivener before, but for me it was too complex, and I don't like the design. Ulysses offers easy access, a great document management, export to formats like epub, and it's perfect for focused writing. I don't want to look at menus and buttons etc. all the time. It syncs perfectly and it's constantly being improved. And it just works!
According to Bolk's book "Vegan im Job" ("Vegan at Work", German edition), a vegan diet is viable even for hard-working people — he shares fast and easy recipes as well as practical tips for grocery shopping and storage. We raffle one copy — to take part in our raffle, just head over to the corresponding Facebook post, and share your favorite vegan recipe (with link) in the comments before March 15, 2017.
---