We have released our Evernote importer a couple of months ago, resonating well with our users. Many of them asked for an Apple Notes importer too, so we decided to make one. Here's how it works.
We've chosen to write a specific app to help you import your notes into Ulysses. You can download our Notes importer by clicking on the download link below. Then place it in your Applications folder for easy access.
After pressing "Start", the importer will automatically add all of your Apple Notes folders and notes to Ulysses' library, converting them to groups and sheets.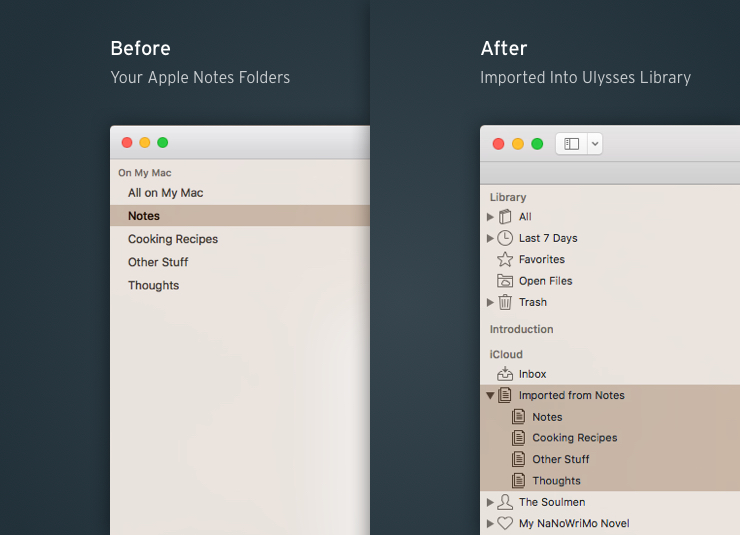 Please beware: Your notes will preserve only basic formatting, e.g. headings, lists or bold text. The importer doesn't retain images or checklists. Also, password locked notes won't be imported.
The Notes importer only works with Ulysses for Mac, but after importing your notes on Mac they can of course be synced to your iOS devices just like any other sheet.
---