In November, hundreds of thousands of writers meet up over at NaNoWriMo's. All of them share the same goal: writing 50.000 words in just 30 days – a novel. It may sound a little freaky, but when you think about it, the idea is making perfect sense. Everyone has a book in them, many feel the desire to set it free, but only a chosen few find enough time to do so in their daily lives. NaNoWriMo is a call to revise your priorities, to limelight creativity for a limited period of time – and a testimony that it actually can be done. And could there be any better time for that than the month of November, with its rains and storms and decreasing daylight?
This year, for the first time, we are sponsoring NaNoWriMo. First, because we want to support this project and the message of writing as a great way to live out your creativity. Second, because the time is ripe. Ulysses is built on more than 11 years of experience in creating apps for creative writing. First published around one and a half year ago, the app underwent two big updates and is now equipped for a rather complex task like writing a novel. We believe many aspiring authors who don't know yet about Ulysses could profit from its approach to writing. This is why we'd like to give them the opportunity to get familiar with the app.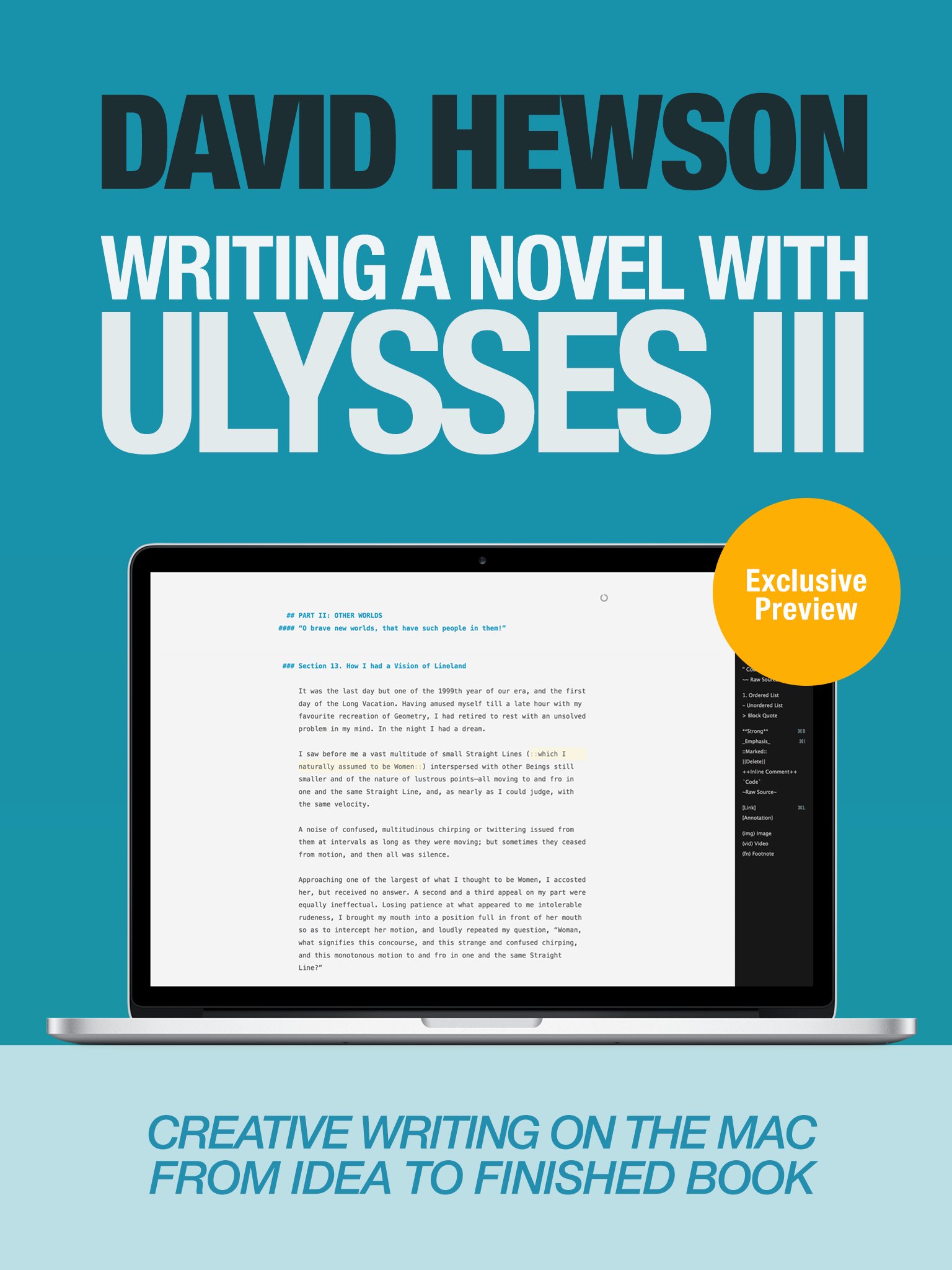 On our dedicated NaNoWriMo page, we are offering November novelists a special trial to explore Ulysses' features. They can also get an exclusive preview of David Hewson's forthcoming book "Writing a Novel With Ulysses", which we think will be of great help to reach their ambitious goal.
You have already embraced Ulysses? Then, this is a great opportunity to recommend the app to your friends. Or could you use some professional advice on how to approach a novel with Ulysses yourself? Of course you are also happily invited to sign up and get the free eBook sample!
No matter if you are a Ulysses novice or a day one user: If you take the decision to dedicate to novel writing in November, we wish you best of luck. If you want to buddy up, here is where to find me on NaNoWriMo. (As I am new to the novel writing game I could do with some moral support.)
---