Ulysses' goals help you to keep track of your writing progress. In version 2.7 we've introduced a new metric for goals: reading time. Ulysses' reading time goals may help you, for example, to bring a blog post or a speech to the right length. They work on both your Macs and your iOS devices, and will of course sync back and forth.
Setting a Reading Time Goal
To attach a goal to a sheet, first open its attachment bar by clicking or tapping the paperclip button in the toolbar. Then, select the goal icon.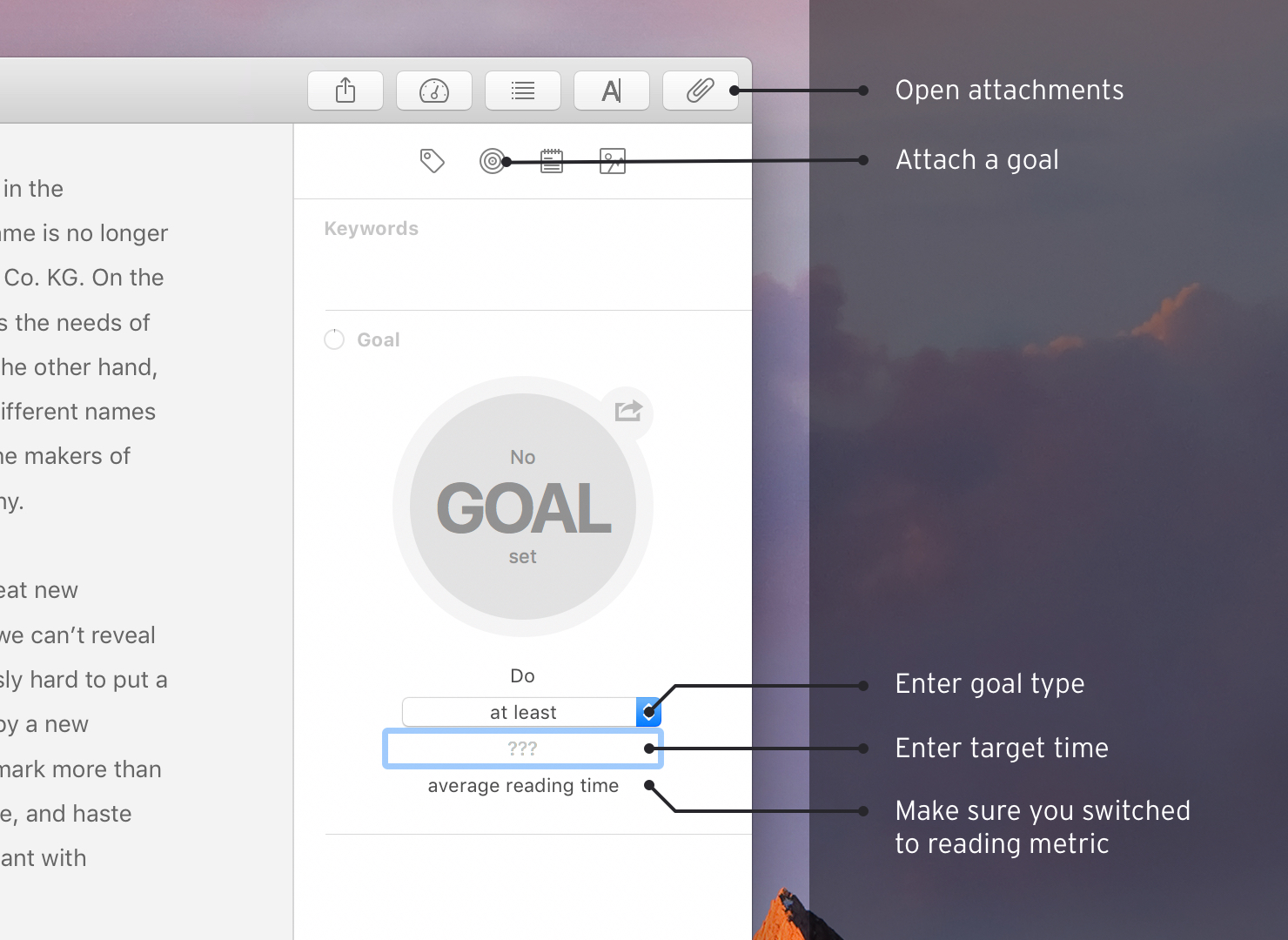 In the lowermost field of the panel, you can set the metric to reading time. There are four reading time metrics available which differ in respect of the calculated speed:
Slow reading time
Average reading time
Fast reading time
Reading aloud time
The target of reading time goals can be set through hours, minutes and seconds using the international standard time notation.
If you only type a number, it will automatically be interpreted as minutes. Ulysses also recognizes common time notations in all of its localized languages (English, French, German, Italian, Simplified Chinese, Japanese and Spanish). Time indications like "10 minutos", "1 heure" and "1 Stunde 10 Minuten" will work fine, see?
Finally, you can specify if your goal indicates a minimum,  a maximum  or just a guidance value.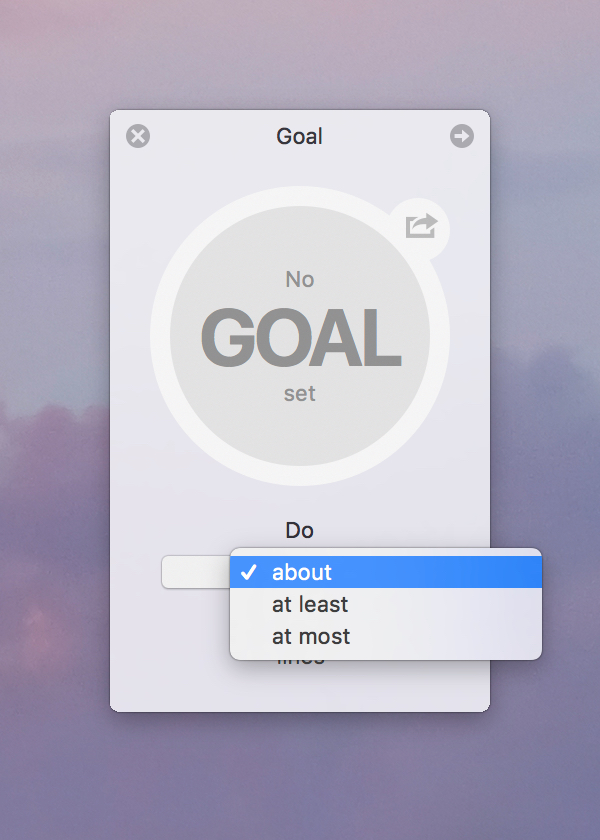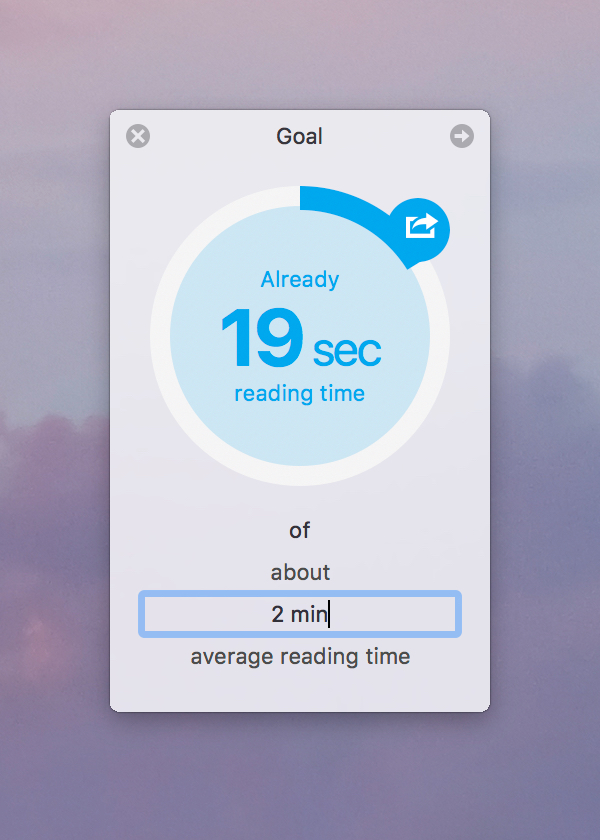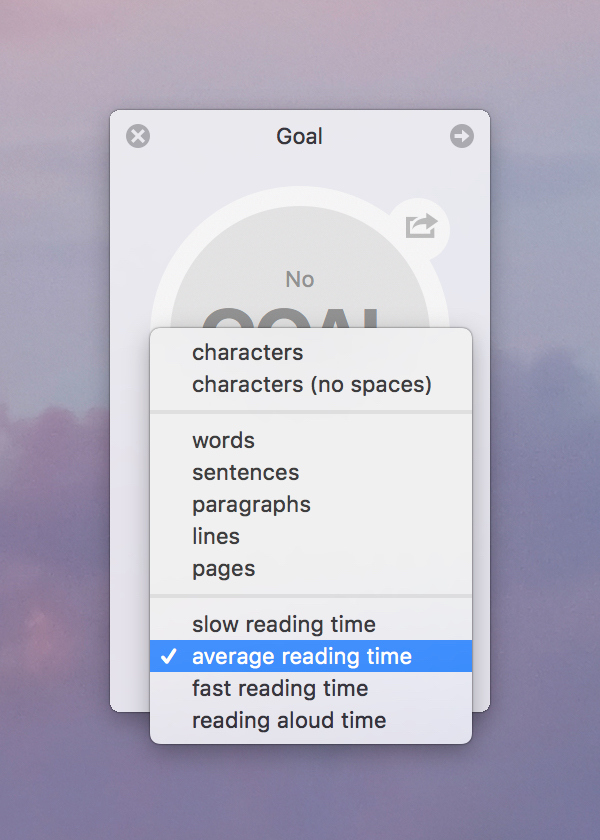 Tracking Your Progress
Once the goal is set, a small circle icon will appear next to the group or sheet which helps you to track your progress. The icon will turn green when your goal is met – and red if you overreach.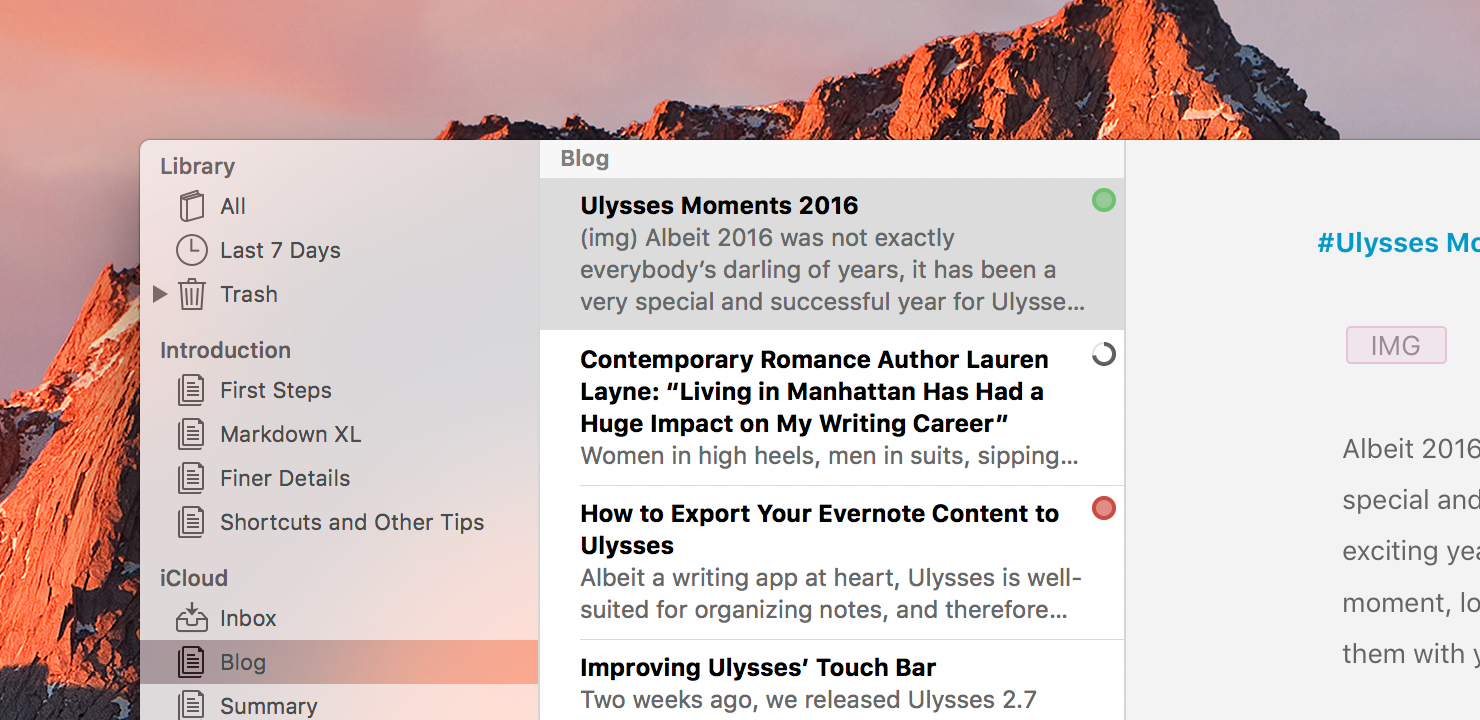 Little Extras
Keep your goals visible: If you're working on a Mac, you can detach the goal from your main window and leave it open for permanent reference: Just hover your cursor over the top right corner of the goal panel, and click on the detach icon.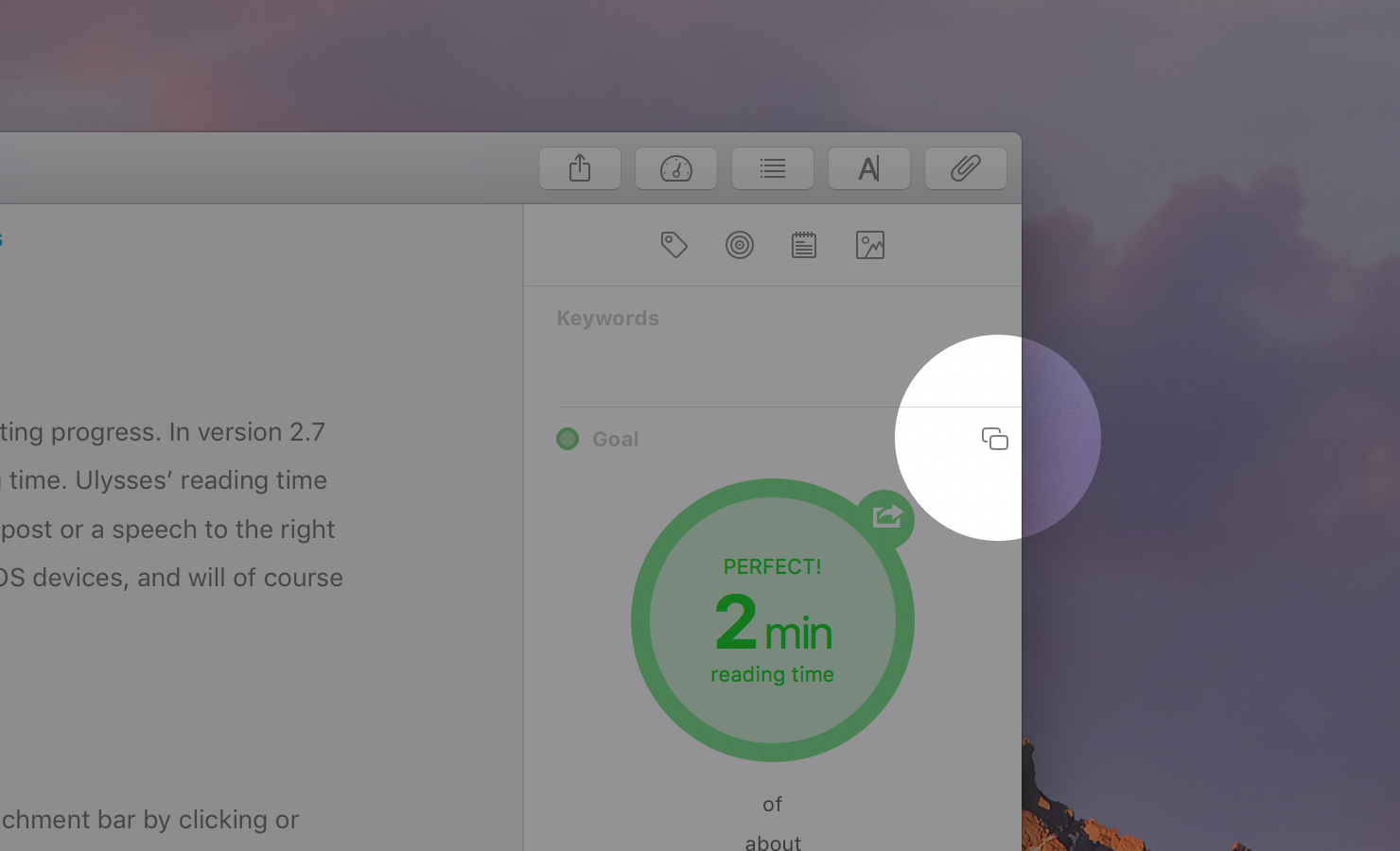 Share your progress with the world: On Mac, use the Share icon on the goal circle to brag about your progress on Facebook, Twitter, WhatsApp, or via Messages. On iPad or iPhone, use the "Share Progress…" command at the bottom of the goal editor.
Attach goals to groups: Writing goals are also available for groups. They will then measure the combined progress on all contained sheets. On Mac, you can attach a group goal by right-clicking the group and selecting "Goal…" from the context menu. On iPad or iPhone, tap "Edit" in the bottom right corner of the Library and select the group in question. This will open the group's settings where you can tap "Add Goal…"
For general information about Ulysses' writing goals, check out this tutorial.
---