30 years ago, the nuclear disaster of Chernobyl happened. On the occasion of the anniversary, Peter Zarko-Flynn published a photo essay on his personal blog, and gained considerable attention. In everyday life, Peter works as a communications consultant in London, from an office with a window onto nature. Here is our interview.
Please tell us something about you and what you are working on.
I'm a creative communications consultant, specialising in health and science. I set up my own business almost six years ago, but I have spent my entire career in media and communications. I started out as a News and Current Affairs producer with the BBC and worked with the organisation for five years, which prepared me well for my future work.
Right now, I'm working on a Public Engagement brochure for the Francis Crick Institute, a new biomedical research institute that opens soon in central London.
You're working in a number of fields: communication consultancy, photography, media relations, training… What is your true passion?
I've always been most passionate about telling stories, from a very young age. I used to love writing classes at junior school. When I was ten years old, I wrote what – at the time – seemed quite an epic story about a group of children who discovered a gold mine. I was so engrossed in writing the story, I kept asking for more time to finish it. In the end my teacher put his foot down and insisted I hand it in as it was, because he needed to mark everyone's work. I was so upset that it was not properly finished, although I think it taught me a valuable lesson on the importance of hitting a deadline!
When I look at my career, telling compelling stories about people, or stories that affect people, is the thread that has run through it. Storytelling is why I went into journalism and it has informed a lot of the work I've been drawn to as a consultant.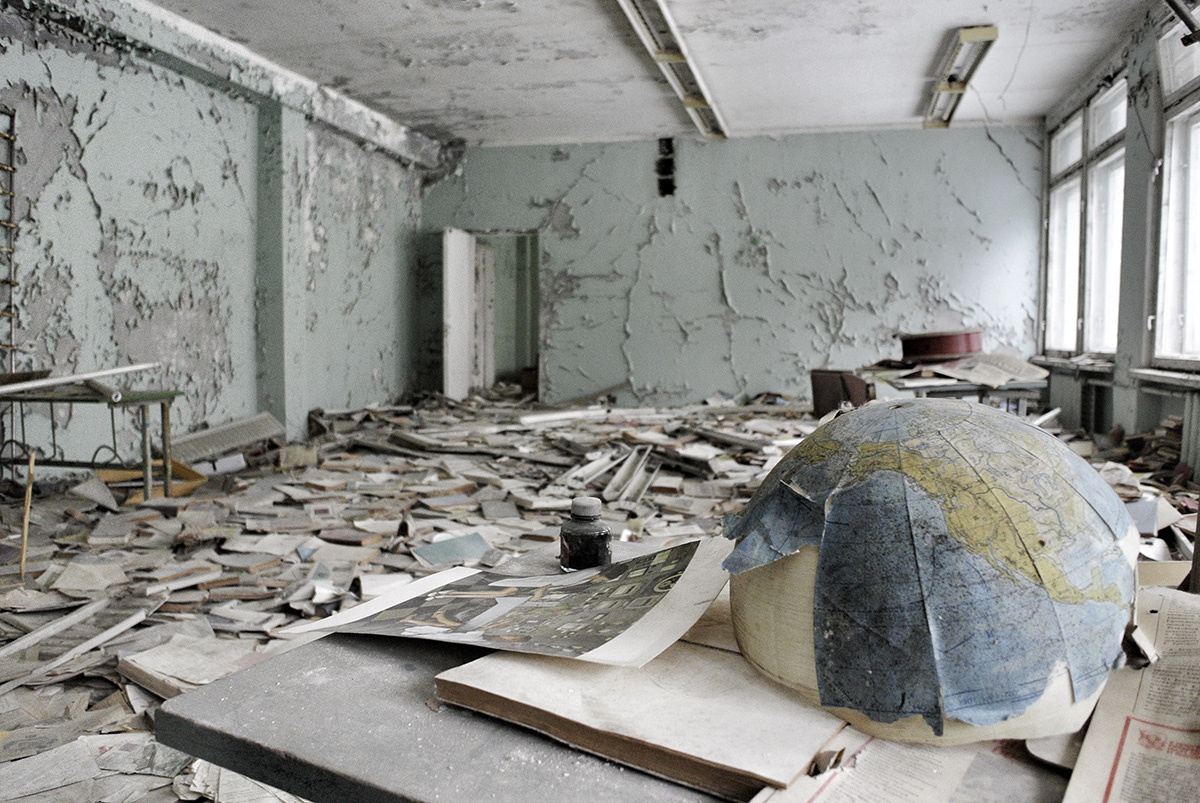 Recently you have published a photo essay about Chernobyl which was chosen editor's pick on WordPress. How did this essay come into being, and what was your motivation?
The photo essay was a personal project. I was 15 years old when the Chernobyl accident happened and I have been interested in it since that time. Through my marriage, I now have family in Kiev, which is only a two-hour drive from the exclusion zone. Earlier this year, while visiting relatives, I finally got the chance to take a tour of the Chernobyl site.
I didn't compose the essay straight away as I had taken a lot of photographs and I had experienced some deep emotions as a result of the visit: I needed time to process both the images and the feelings. As the 30th anniversary of the accident approached, it felt time to select the best photos and write up my experience. It was primarily something I wrote for myself, so that I would have a permanent record of the trip. I also believed it was an important story and one that, over time, risks being forgotten, so I decided to publish it on my personal photography blog.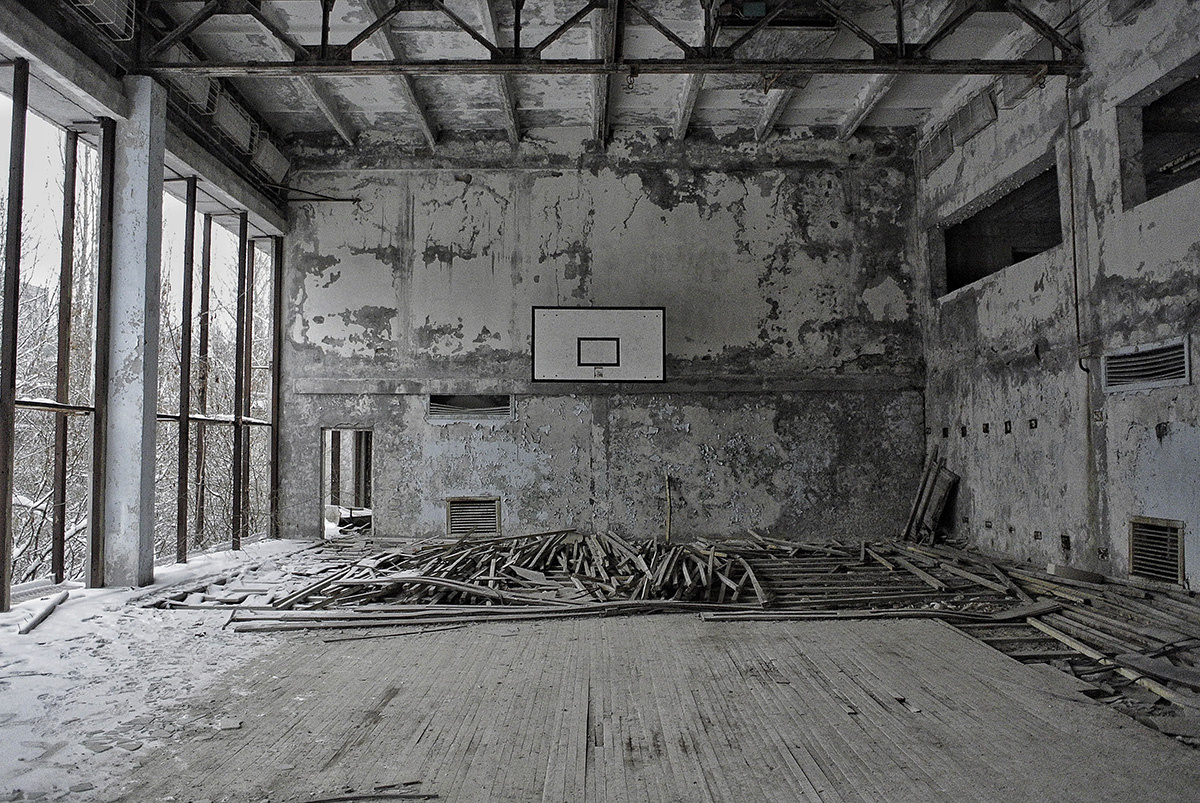 It was a genuine surprise when I received the email from the editor at WordPress to say she had chosen it as Editor's Pick. I hadn't done anything to promote it, apart from tagging it as a photo essay. But the interest it has generated has been really satisfying. People from all over the world left comments talking about their own memories and experiences of the disaster. There were some fascinating contributions from readers who were children in former Soviet countries at the time. Many younger people said they knew very little about the accident and that my photo essay had given them an important insight into it. So, it felt a very worthwhile project to have done.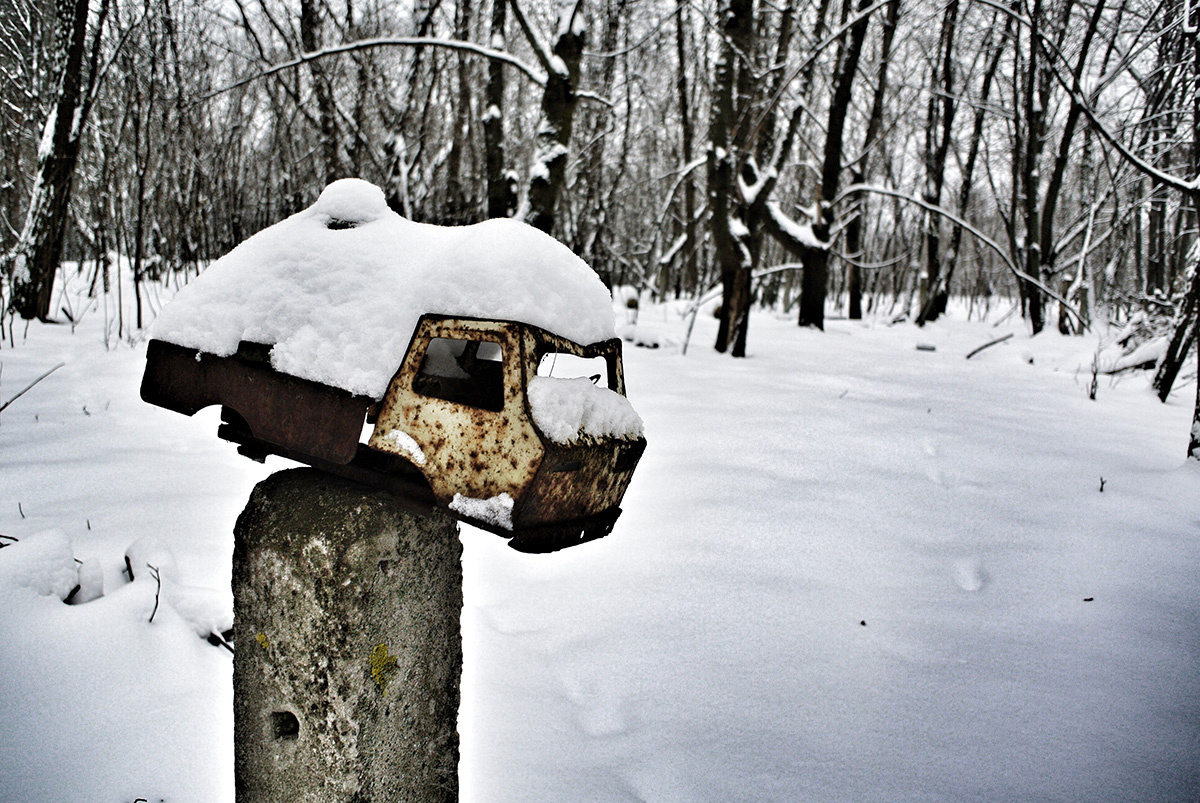 Which role does writing play in your life? Which kinds of texts do you write?
Writing plays a major part in my life. I write a wide variety of texts: press releases, media briefings, annual reviews, brochures, features, tweets, and books.
A couple of years ago, I researched and wrote a book on the 40-year history of Anthony Nolan, the world's first bone marrow register set up by the mother of a young boy who died of a serious blood disorder. That was a particularly satisfying piece of work; the human stories involved in the creation and growth of the register were incredible. I interviewed a woman who, as a trainee nurse, had looked after Anthony when he was being cared for at Westminster Hospital, London, in the 1970s. Almost 40 years later, she was diagnosed with leukaemia but her life was saved after she received a stem cell transplant, thanks to a match from the register created in Anthony's name. It was so poignant.
What is a typical day in Peter Zarko-Flynn's life like?
One of the things I enjoy the most about life as a consultant is that I never really have a typical day, although there are a few constants. I am up at 6am each weekday because I research and write a morning news summary for one of my clients. Once that is written and distributed, I often go for a run or do a bit of gardening, as I find both those activities really get me into a good mental state for the day ahead. I am very fortunate to have a garden office and much of my work is done from there, unless I need to be in a client's office. Having a window onto nature is something I cherish.
One of the things I enjoy the most about life as a consultant is that I never really have a typical day.
I work on a range of short and longer term projects and usually have at least three projects running simultaneously. I thrive on having a variety of work that requires different styles of writing and I often produce my best work when I'm writing to a tight deadline. That's the ten-year-old coming back again!
I also try to build in time for photography every day, even if it's just taking a couple of photos of wildlife or flowers in the garden. I try to post a new photograph to my personal website each day to keep the visual part of my brain active.
Could you describe the way you're using Ulysses, your typical workflow?
One of the things I love most about Ulysses is that I don't really need to think about workflow. I just write. And that is so valuable. I no longer get distracted by formatting, or page breaks, or all the other things that used to get in the way of my writing when I used other software.
I do make regular use of the Group function. I create a new group for each client and then subgroups for each writing project, or just for note-taking. I frequently use the statistics function. It's very helpful to compose tweets that maximise the 140 character limit as well as keeping track of word counts and reading times for longer articles.
What do you like best about Ulysses, and what are you missing?
Over the years, I have bought numerous pieces of software for creative work only to find that you need to read a turgid manual to get the most out of it. I really like the fact that Ulysses is simple and intuitive and uncluttered. I am sure there are some clever things it can do that I have not yet discovered, but it was so refreshing to buy an app and to be able to instantly start creating content.
I adore Ulysses, and that's not a word I've ever used to describe software before!
I create work for many different communication channels, so I really appreciate the Quick Export function. I'm particularly excited to be beta-testing the new version of Ulysses, which allows exporting directly to WordPress. That is a god-send and seems to be working well in the beta, so I'm sure it will be a very popular feature once it's officially launched.
I'm not sure there is anything missing, from my point of view. I adore Ulysses, and that's not a word I've ever used to describe software before!
Do you have any suggestions for apps and tools you rely on in other fields than writing, e.g. photography?
I relied on Adobe Photoshop and Adobe Bridge for many years but I've recently started using Lightroom and have barely opened Photoshop since. I wish I'd started using it sooner, as I have tens of thousands of images in my archive and Lightroom makes it much easier to locate a specific photograph. It's also very good for most of my post-processing needs.
In the last year or so, I've also been using my iPad for processing photographs on the go. Snapseed is my preferred image editor on the iPad. I find I can achieve some really nice results very quickly using that app.
I also find Lynda.com very useful for getting to grips with all the software that does require an in-depth knowledge. I can't imagine a Lynda.com course for Ulysses, though. It would be the shortest training video ever: Open. Write. Job done!
---