Be it murder mysteries, love stories or science fiction – if you are writing fiction, someday you'll probably want to hand your text manuscript over to an editor. Even before that you may want to see for yourself what your work could like when it is printed – for a profound revision through the eyes of a potential reader, or just for fun. For all of these purposes, Ulysses styles are at your command. With the right one at hand you'll need only a few clicks (or taps as for the iPad) to convert your text into a beautiful PDF or RTF document.
Ulysses ships with a couple of built-in styles you can instantly use. A greater choice you'll find on the Style Exchange. Here is a selection of user-created styles for exporting to PDF or RTF fiction writers may find beneficial.
French Novel
French Novel created by Loïc Martin features Garamond font and two text columns. It is one of the most beloved styles available on the style exchange. For a reason, I think – in French Novel style, even my blog post looks distinguished. What will it do with your short story then?
Book Manuscript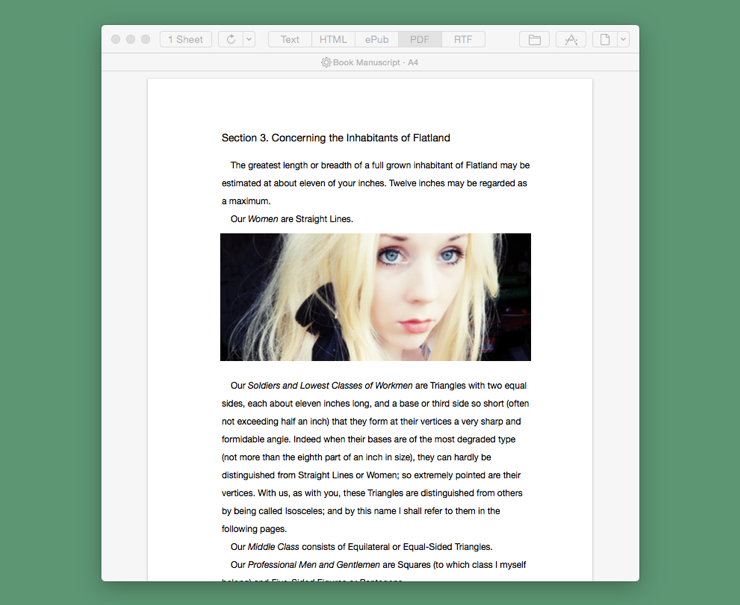 Authors planning to submit to a publisher may opt for Book Manuscript, a simple style applying Helvetica Neue and left-aligned body text, without hyphenation. It is based on the standards for a German Normseite, i.e. an A4 page with 30 lines at 60 characters.
Paperback PDF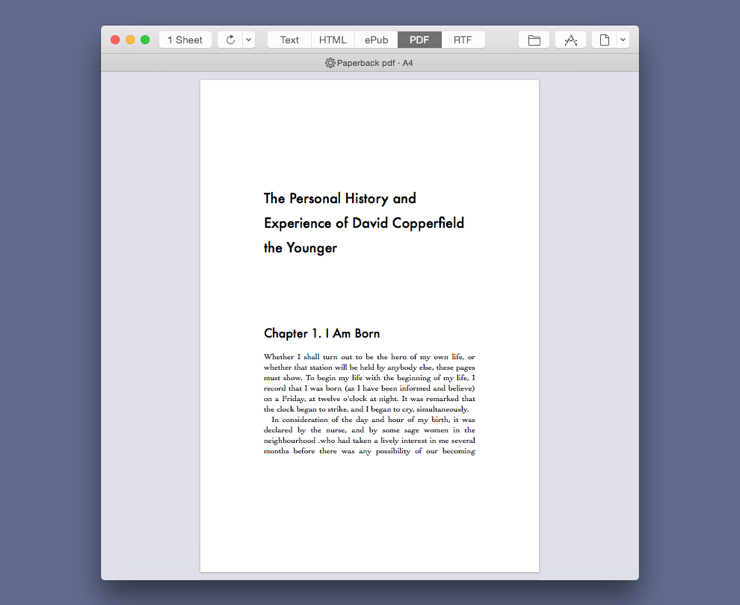 For Paperback PDF, the British mystery author David Hewson adapted Ulysses' built-in style Novel Cochin specifically to his needs. Its layout is reminiscent of a classic paperback, and David finds it beneficial for revising on an iPad.
---