Plus give-away: Get a free license for the Markdown previewing app Marked 2!
When working with different Markdown applications, sometimes things can get a little awkward. For a better future we collaborated with Brett Terpstra, maker of Marked, to develop TextBundle. This new file format facilitates the exchange of Markdown text files between sandboxed apps.
Sandboxing is required for all apps available on the Mac and the iOS App Store, i.e. they're only permitted to access files users explicitly provide. This procedure aims to grant a high level of data security, but can cause inconveniences. An example: Markdown files may contain references to external images. When sending such a file from a Markdown editor to a previewer, users will have to explicitly permit access to every single image file.
TextBundle is a new data exchange format for sandboxed Markdown applications. It bundles the Markdown text and all referenced image into a single file. Currently, TextBundle is supported by the latest versions of Ulysses (1.2.2) and Marked (2.3.4). But we think, users of any Markdown application would benefit from a comprehensive portability – that's why we hope other developers will follow and make their apps support TextBundle! The specifications and all the details can be found on the dedicated page textbundle.org.
Win a License for Marked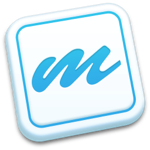 Give TextBundle a whirl – with Ulysses and Marked! Marked is a previewer for Markdown files, offering great features for previewing, reviewing and exporting beautiful documents, developed by Brett Terpstra. We're giving away 10 free licenses of Marked 2 – just fill out our form. The winners will be selected on Monday, September 1st at 12pm CEST.
And the winners of our raffle are:
Adithya Sudarsan
Mac Simonson
Ben Whiting
Antonio Storino
Yoshihiko Ikegami
Tom Mueller
Jim Schwartz
Keith Bage
Pyoungwon Park
Andrea Di Marco
---