Hailong Hao is a jack of all trades. He earns a living as a teacher, but also hosts a blog and a podcast. As a translator, he was responsible for the Chinese version of George Orwell's Animal Farm*; as a writer, he recently published his debut novel. In our interview, Hailong talks about his desire to express himself through fictional texts, and the switching of roles between translator and writer.*
Please tell us something about you and what you are working on.
My name is Hailong Hao. I am originally from China, but I live in Canberra, Australia's capital. Canberra is a city planned from scratch and constantly reminds me of Trantor, the capital city in the Galactic Empire series by Isaac Asimov.
Teaching is my bread and butter. I coach students for GRE and SAT (GRE and SAT are admission tests for grad schools/colleges in North America), and I teach logic and rhetoric courses that prepare scholars to study abroad. In China, people know me as a podcaster of BitVoiceFM and KeepCalmPodcast and as the translator of George Orwell's Animal Farm. I also define myself as a writer. In my spare time, I write poems, lyrics, and, occasionally, reflective essays on technology. Although my current work engagement doesn't allow me to write full-time, I still manage to find the time. In the future, I'd like to flourish and grow as a writer.
When did you begin writing? Did you intend to become an author or did it rather happen to you by chance?
In the future, I'd like to flourish and grow as a writer.
I guess most of us start writing in primary school, but it's rather an obligation than a real choice. I  did not find pleasure in writing until I was in secondary school. If there must be a reason, it is probably that I wished to have my voice heard like almost everyone at that age – a gushing desire for creative writing. In addition, I spent large amounts of time reading. The more I read, the more I also learned about writing; my growing ability to write corresponded with the desire to do it.
**In April 2018, you published your first novel The Young Boy A Cheng (Chinese: 少年阿珵). Can you tell us a little bit about the book, and how you came up with the idea to write it?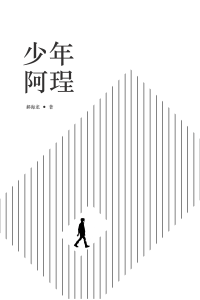 In an introduction of The Young Boy A Cheng, I wrote that, if a thing was worth writing and only I can write about it, then putting it into words was my responsibility. It is also the main reason why I wrote this novel.
I benefited a lot from reading. When I read books and could relate to the expressed ideas and experiences, it made me feel that I'm not alone and gave me the courage and strength to move forward with my life. I realized that today many people may share my ideas and find comfort in it, so I thought it's now my turn to be a writer.
Meanwhile, I find my inspiration from fictional work. For instance, I found the research direction for my thesis in a detective novel. I also came up with a training method for a SAT writing task from a video game. Hence, I chose to write fiction to express myself and spread my ideas.
Last but not least, *The Young Boy A Cheng *is a story about growing up. Teenagers often doubt themselves when making decisions, especially if adults – acting as authorities owning discourse power – don't agree with them. I just want to tell them (and, in a way, my former self as well): Most of the time, you are right.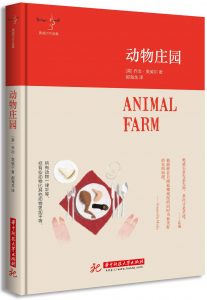 Since you translated Animal Farm, what are the similarities and differences between writing and translating?
First I would like to talk about the similarity. Both writing and translating require creativity. No matter the accuracy of a translation, creation is always involved. When translating, we handle with the original text according to our personal comprehension. Different people may interpret the same sentence in very different ways.
As to differences, one can be less creative while translating. There are rules; translators can't just write what they like. Within the field of translation, there is a controversy between "domesticating translation" and "foreignizing translation": When the translated version is closer to the Chinese idiom, readers may say the unique character of the original text got lost. However, when your version is closer to the English idiom, the audience may doubt your translation skills and abilities; so, one has to find a balance. But when crafting our own works, we reserve the right to interpret. We don't need to get into the mind of the author of the original work, because we are the author.
Moreover, when evaluating a translated work, people tend to give full attention to the art and craft of the author while (sort of) neglecting that of the translator. Whether they're complimentary or critical, the work of translators is often invisible in reviews of literary works.
Could you describe your writing habits and routines?
My personal writing routine is – whenever I have time and a cup of espresso, I can start writing. It is better when I can use my mechanical keyboard and sit on a cozy armchair. But I'm not picky with the environment, otherwise I wouldn't have time for creative writing.
You have been working on different projects with Ulysses. Could you please explain how Ulysses has helped you?
Besides The Young Boy A Cheng, I wrote a reference book –Six-Step Method for GRE Text Completion & Sentence Equivalence – with the help of Ulysses. I've also crafted some poems, lyrics, and other artistic works with Ulysses.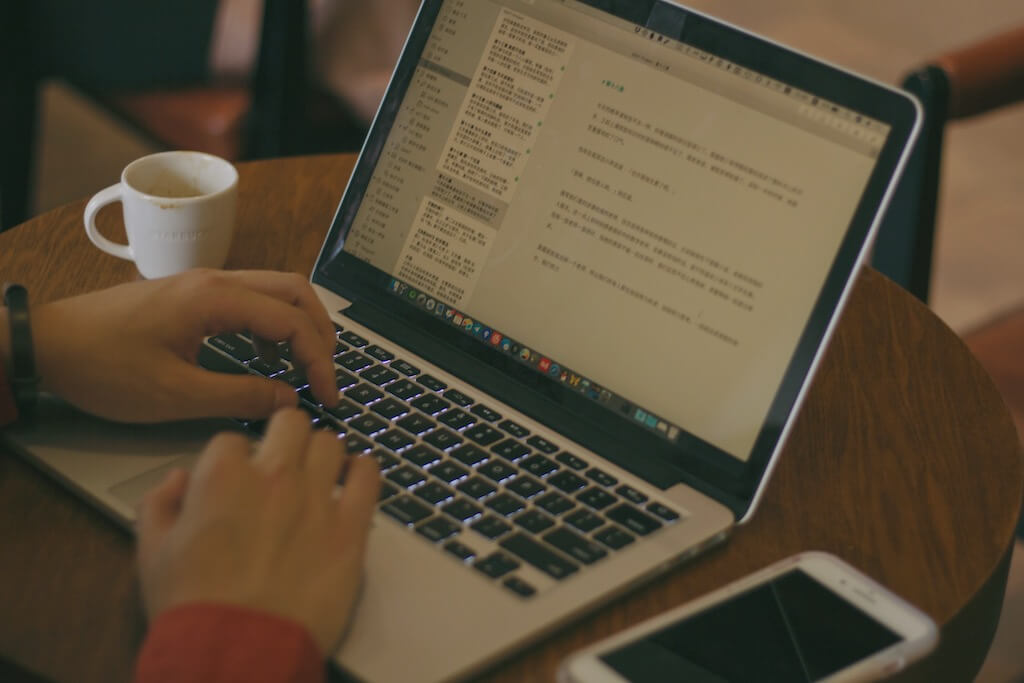 The initial reason for choosing Ulysses was quite simple. After trying out various applications, I found Ulysses more user-friendly in supporting Chinese input than its counterparts. Nevertheless, here is what I really like about Ulysses:
Markdown: As far as I can see, Markdown (in Ulysses) balances the relationship of content and formatting. Although content and formatting are usually treated separately when you are writing with a computer, users do have basic needs. We shape our ideas (the content) with the help of sentences, paragraphs, sections, and chapters (the format). By this I do not mean we need to define what a section title looks like, but we do need to know that there is a title out there in the text so that I can see this section more clearly. How wise Ulysses is to have Markdown as its formatting syntax!
Library: Currently, there are lots of Markdown text editors, but only a few come with a library. If one is supposed to write a long text, having a library is beneficial, allowing users to review its parts at any time. Ulysses fits like a glove.
Because of these two features, I've written an article called "Why I chose Ulysses to write a novel." By the way, I also love the ability to set writing goals with Ulysses.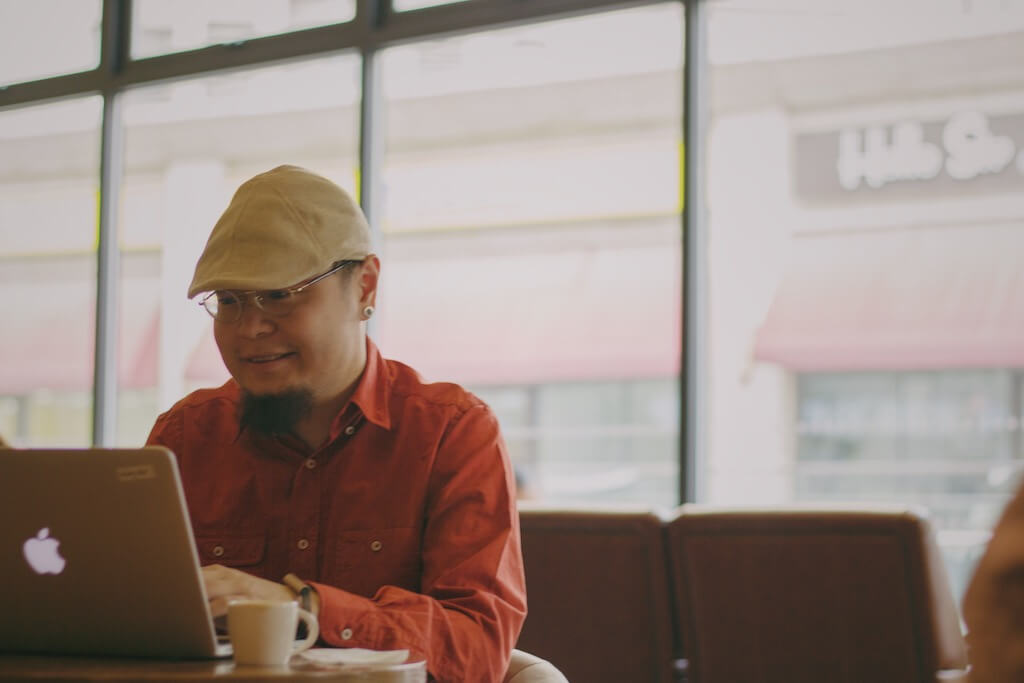 Find out more about Hailong Hao on his website or follow him on Twitter where he shares his daily thoughts– mostly in Chinese, but sometimes in English.
---