A prominent improvement of the new Ulysses for Mac will be the revamped attachment bar – let's take a look at it.
Attachments, to refresh your memory, are for meta-information you want to access effortless while writing. Those can be keywords, writing goals, notes and images. You can easily get a glance of a sheet's attachments via the paper-clip button in the menu bar or the shortcut ⌘4 (command-4).
By the way: An image attachment does not necessarily have to be a picture. The feature deals nicely with PDF documents, too, so a text briefing will probably feel quite at home here. You can even leaf through a multi-paged PDF. Notes accept all kinds of markup, so if you want to put a link in a note, go ahead. Of course you can still detach every single attachment and place it on the screen for quick reference – just click the icon in the top-right corner. Then, you can also resize images according to your whim.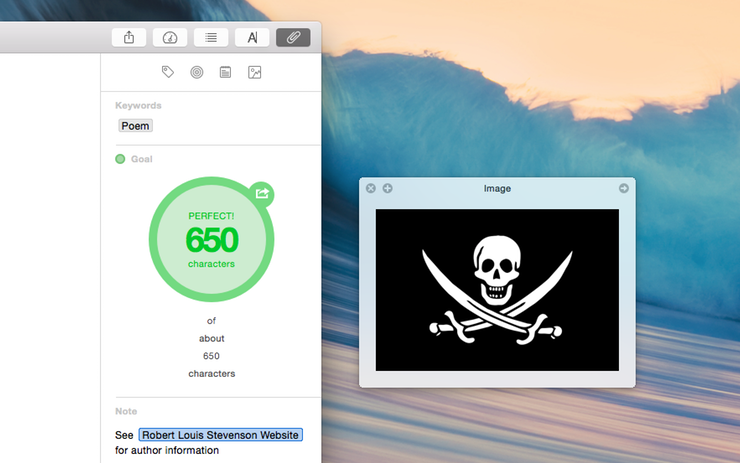 The observant user might wonder where the markup bar (aka markup cheat sheet) is hiding. It had to make room for the new attachment bar, but is still within easy reach. Just use the A-button in the toolbar, or the established shortcut ⌘9 (command-9). Those who are close friends with the markup bar and use it a lot can also tear it off for quick access.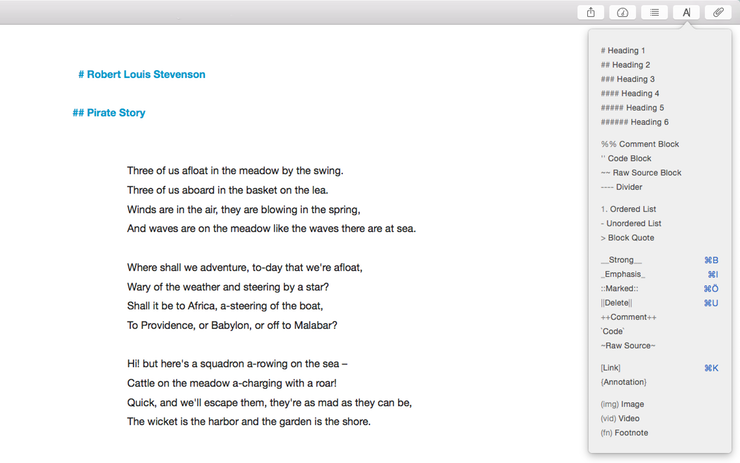 Attachments on iPad
Of course mobile writers will be able to make use of attachments, too. The bar in the picture below looks familiar, doesn't it? You can access it via the paperclip button in Ulysses' button row. Writing goals are not (yet) available on iPad. They will be conserved and sync across devices, though – they're just not accessible on iPad.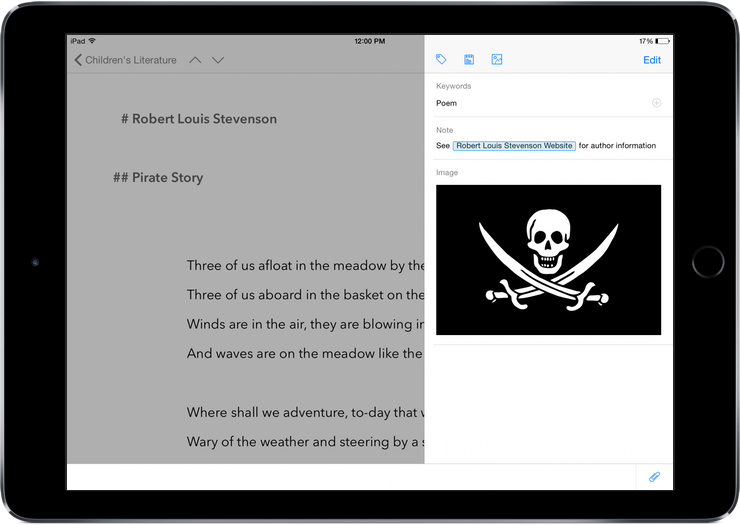 ---