David Ianni is a pianist and composer from Luxembourg, who wants to share his music with the world. In our interview, he talks about his latest project "My Urban Piano" and how writing plays a part in his creativity.
Tell us a little bit about yourself.
I am a pianist and composer from Luxembourg. My career began as a young piano prodigy in the mid-nineties, when I mainly performed the music of the great classical composers like Beethoven, Chopin and Liszt, although I had been composing since my childhood. But after several successful years on stage, it was absolutely clear to me that I had to pursue my path as a composer. There was such an abundance of music inside of me that had to get out. Since then, I have composed several hundreds of pieces, among them many works for piano, but also music for other instruments, for choir, for orchestra and even an opera for children. Whatever I write, my aim is always to touch people's hearts with my music.
You're currently working on a project called "My Urban Piano", could you tell us what's it about?
For "My Urban Piano" I will visit 12 European Capitals of Culture and in each city I will record a music video with a special composition that I perform on a specially designed piano. Each piano will be donated to an institution of the city after the video shooting. These videos will be published on my YouTube channel and on my Facebook page, where I also post regular updates about the progress of "My Urban Piano" for my fans. We have recorded two music videos so far, "Train of Dreams" and "Heartland".
How did "My Urban Piano" start?
The city of Luxembourg has had a great initiative that goes by the same name since 2014: each summer they will put a dozen or more beautifully styled pianos on public places over the course of two weeks. In summer 2016 I recorded the music clip Mama on those colorful pianos with a piece that I had composed for Mother's Day. "Mama" went viral and immediately inspired me to produce similar videos all over Europe. Together with my manager we elaborated the plan to produce 12 videos all over Europe.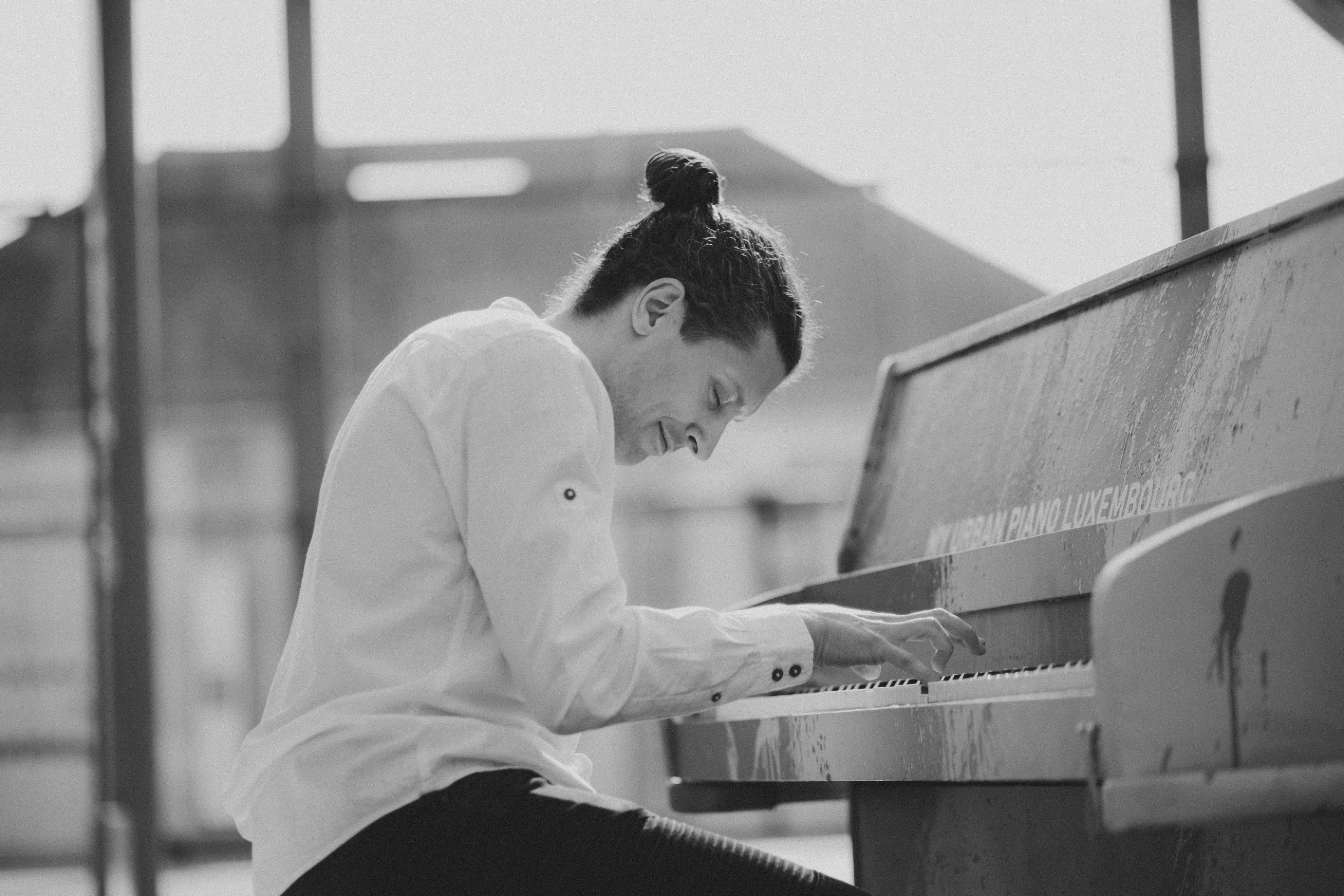 How is the project going so far? Tell us about your experiences in Luxembourg and Denmark.
We published the first video called "Train of Dreams" for the city of Luxembourg in April 2017 and the second one – "Heartland", a piece dedicated to my home town Esch in Southern Luxembourg – in June. Both videos have been extremely well received. For the first clip we partnered up with CFL, the Luxembourgish railway company, who allowed us to film on a driving train with my piano, quite an adventure! Episode 2, "Heartland", was no less exciting. The locations were spectacular, and I had an amazing crew consisting mostly of friends from my youth, including Brigitte Urhausen, a professional actress. The video clip in Denmark will be shot in late August and the preparations are going on very well. You can expect another great video!
Where do you find the inspiration to create unique compositions for each city?
Since I knew that the first video would be shot on a train, I wanted to compose a rhythmic and energetic piece with music that symbolizes the hopes and ambitions of the departure for my European journey. This piece – "Train of Dreams" – also includes a quote of the Luxembourgish national anthem which gives it a unique Luxembourgish signature. The second video has a lot to do with personal memories and my feelings towards the city of Esch, which is my "Heartland". For Aarhus in Denmark I have written a lively, virtuosic piece called "Joy" since I have the impression that the people from Denmark and Aarhus have a very positive attitude towards life. You see that each piece is inspired by personal impressions that I get from a city and its inhabitants. The process of composing for a city has a lot to do with intuition.
How is writing a part of "My Urban Piano" and your life?
I have always loved writing. Music speaks to the heart and the soul, which is my main goal: I want to touch my listeners. But I also want to speak to my audience via social media, newsletters and blog posts. It's for these mediums that I use the written word. Also, I have to write a lot of emails, interviews and current project descriptions for "My Urban Piano".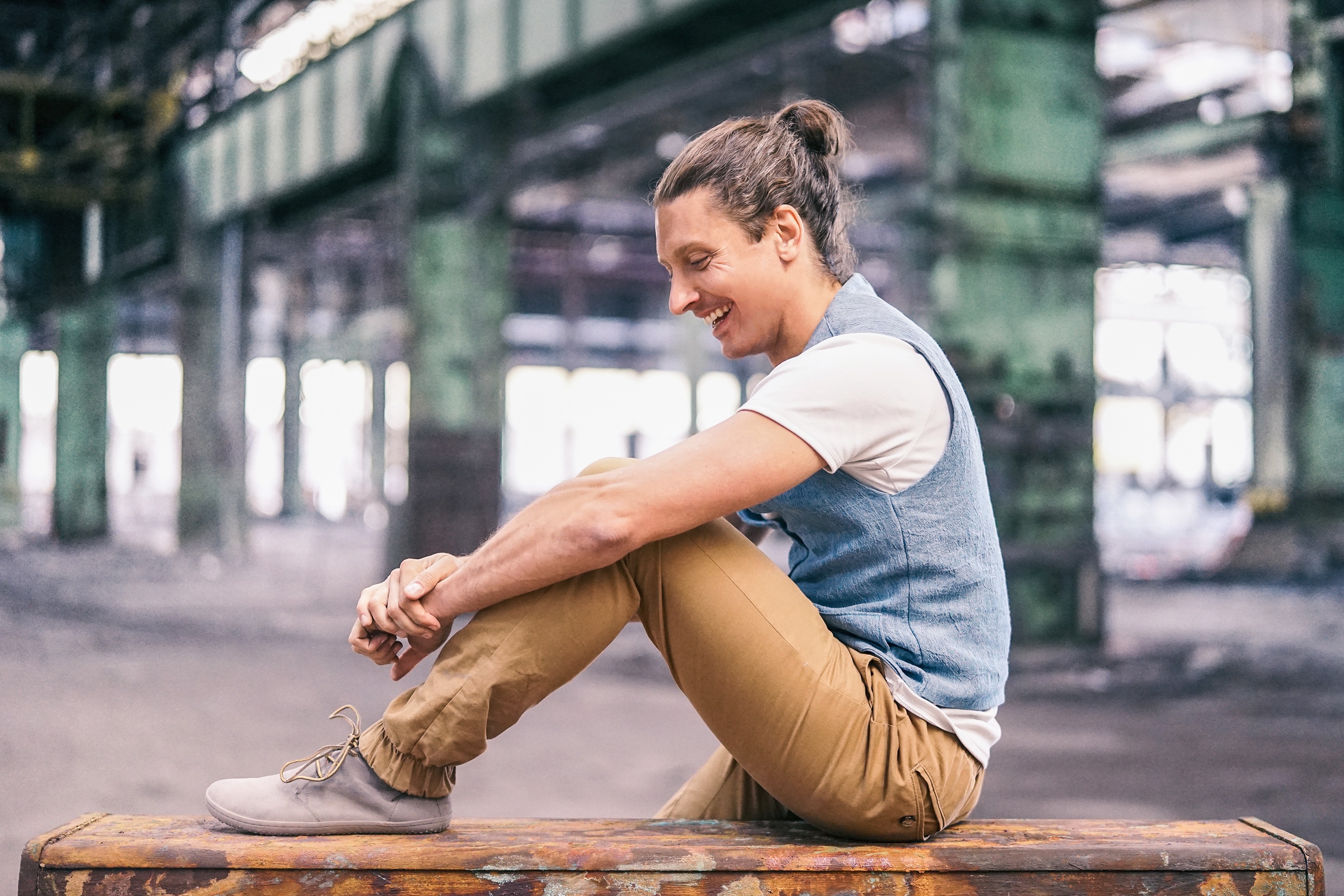 Does writing help your creative process as a composer?
Writing is an important part of my creative process as a composer. Every morning, I will write about 750 words into my journal. Writing down my thoughts and feelings allows me to clarify my visions and to start the day with a positive mindset. I also meditate every day and work out on a daily basis. These three activities for soul, mind and body are the foundation for my creative work as a pianist and composer.
Ulysses is one of those apps that I simply love to work with.
Why did you choose Ulysses as your writing tool?
Since I need a writing tool on a daily basis, I want to work with the most efficient and most beautiful app on the market. Ulysses fulfills these criteria. It's a joy to use and it's seamless to work with on all three platforms (Mac, iPad, iPhone). My favorite feature is the fixed scrolling typewriter mode, and I love the organizational tools and its beautiful Markdown implementation. Ulysses is one of those apps that I simply love to work with.
Could you mention any other tools that help your creative process?
Thanks for taking the time for the interview and good luck with "My Urban Piano"!
David also created his own theme! Download Alma from the Style Exchange – "A theme that allows you to dive deep into the creative resources of your soul and helps you to stay focused."
---