You may have missed this one, as it is a minor change introduced with the latest Ulysses version: We now let you preview your images in full-color!
While before, you could – when working on Mac – select a preview to see it in color, you now have the option to show all previews in color, at all times and on all devices. The default, however, is still set to black and white, as too many colorful images can easily turn into a distraction.
Here is how to toggle colored image previews (at your own risk ?):
On Mac, open Ulysses' Preferences menu, switch to the General tab and mark the "In Color" checkbox.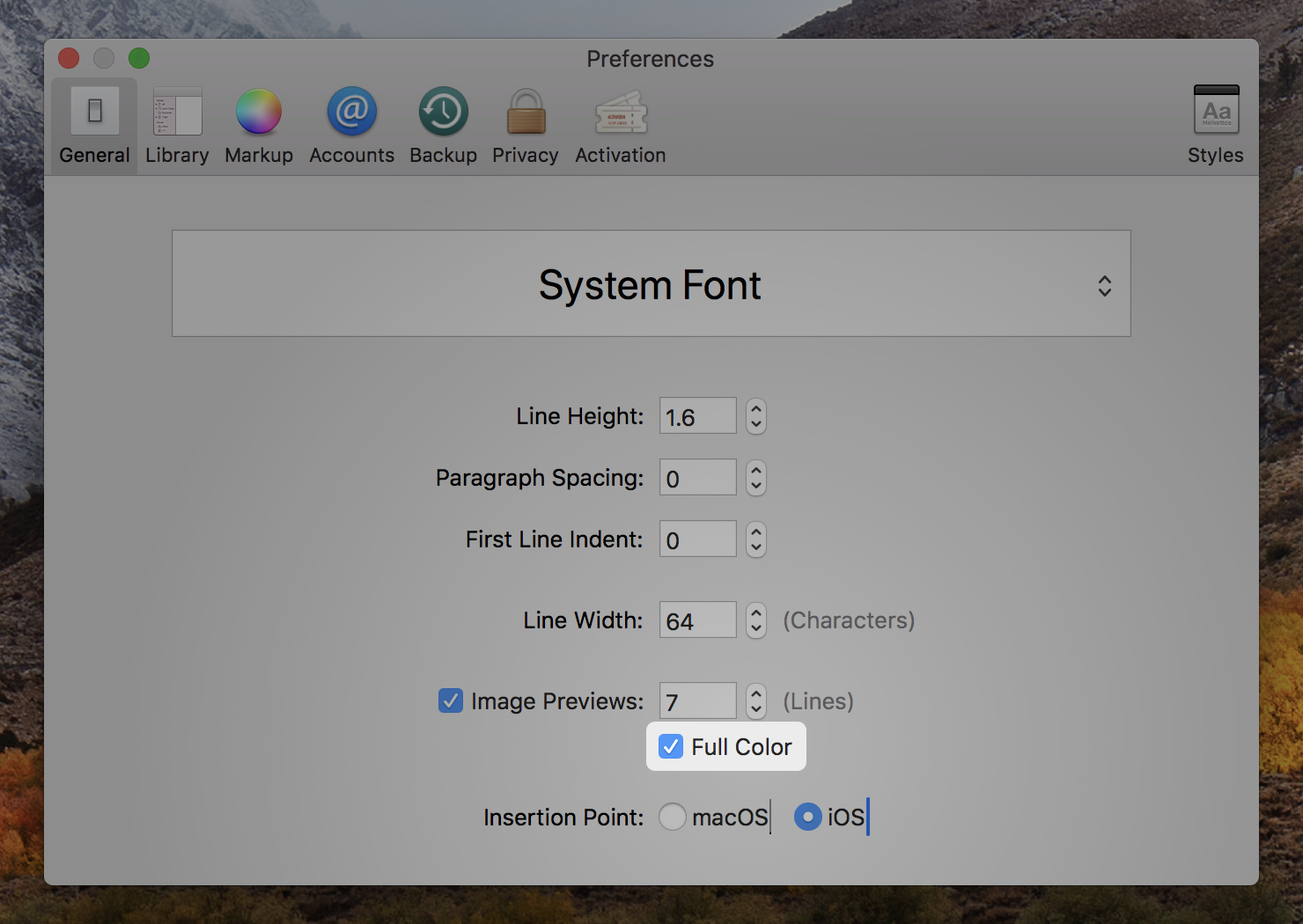 On iOS, you can toggle colored image previews in the editor settings under "View Options".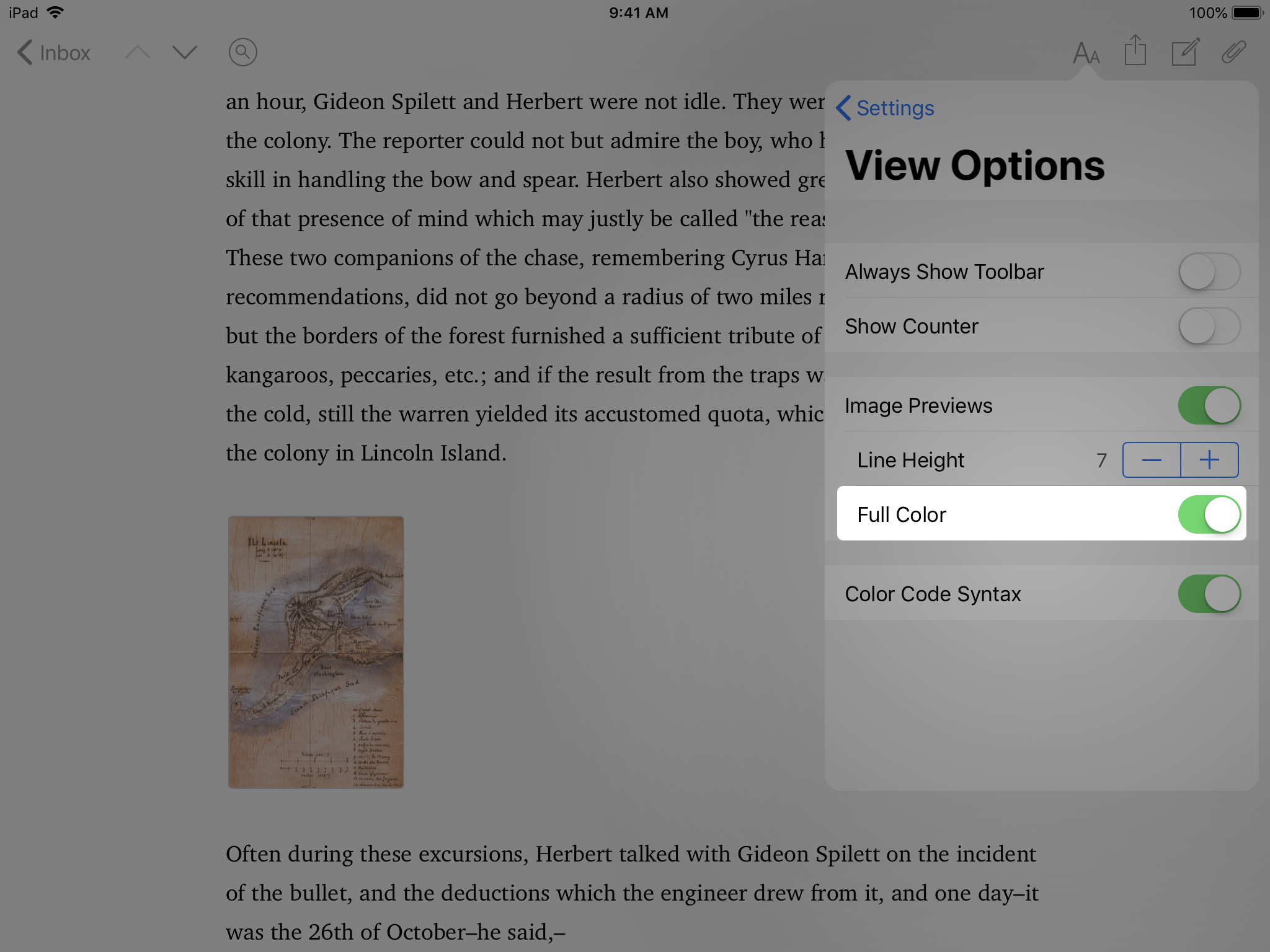 Extra tip: Here you can also change the size of image previews, or turn them off entirely and let Ulysses indicate images with a tag instead.
---