During the last couple of weeks we talked a lot about Ulysses for iPad. For a change, today we'd like to whet your appetite for the new Ulysses for Mac.
We spent a great deal of time dressing it up for the conjoint release with its mobile sibling, implementing Apple's latest guidelines and design concepts. And… we believe the fresh new look of Ulysses the Elder perfectly suits its life experience.
The vibrant sidebar pops out, of course, and we've also completely revamped the design of the window title bar. Ulysses' detachable popovers got a modern appearance, perfect for showing off in national parks, in the office or at the writing desk at home.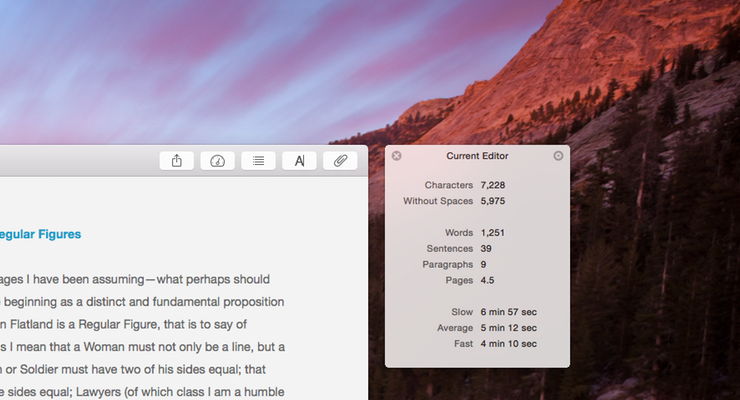 By the way, Ulysses for Mac will wave goodbye to paged mode – you know, the editor view reminiscent of a real sheet of paper. It is gone now. If you were a fan, cheer up, you'll get over it in no time. What you'll get is a balanced writing environment, feeling so native as if it was originally created for Yosemite.
Which it actually was.
---